The Double Chin Lifting V-Line Mask is the new revolutionary Korean beauty secret! V-Masks were created specifically to target a saggy jawline. Get rid of your double chin, and make your face slimmer, smoother and firmer without the need for any painful or expensive medical procedures.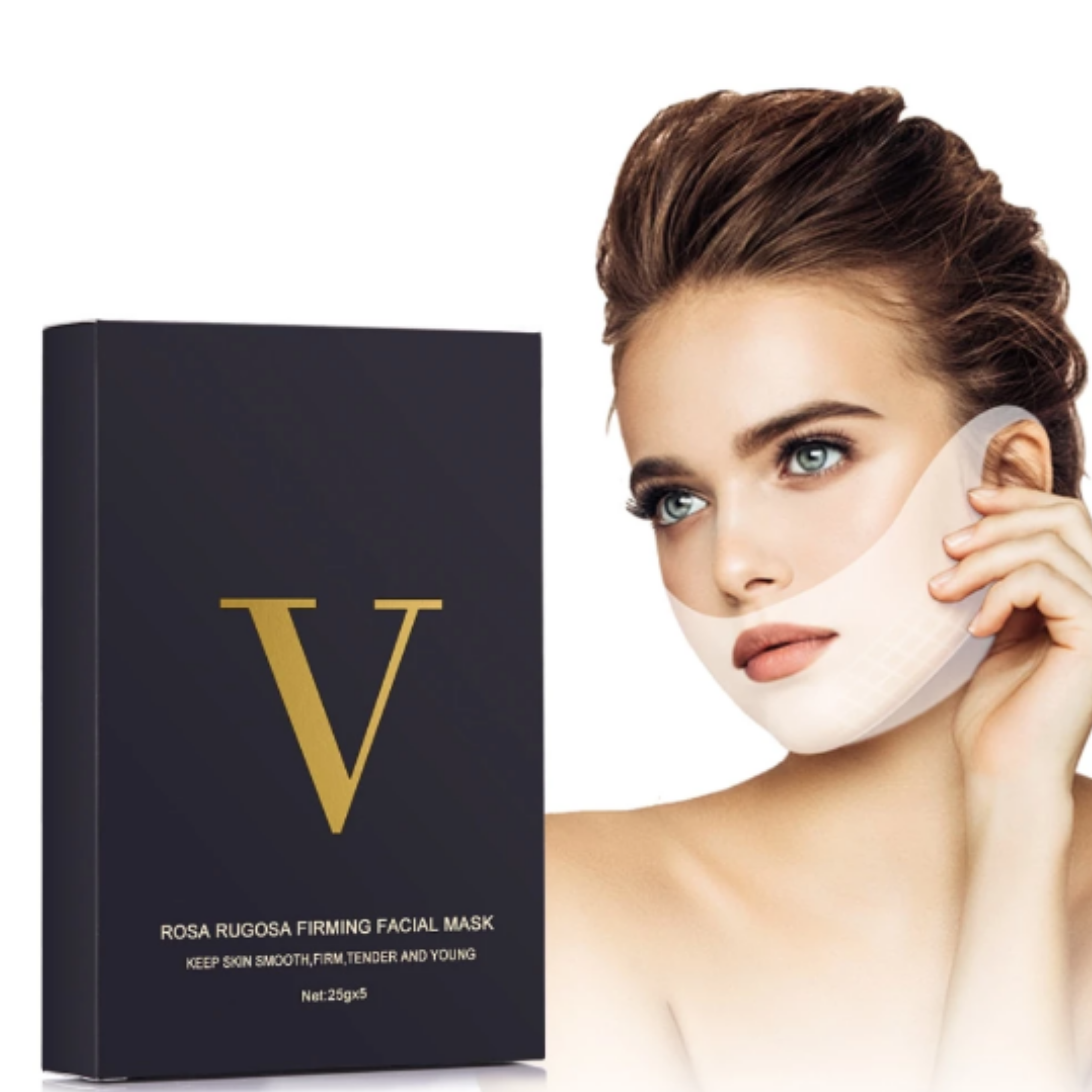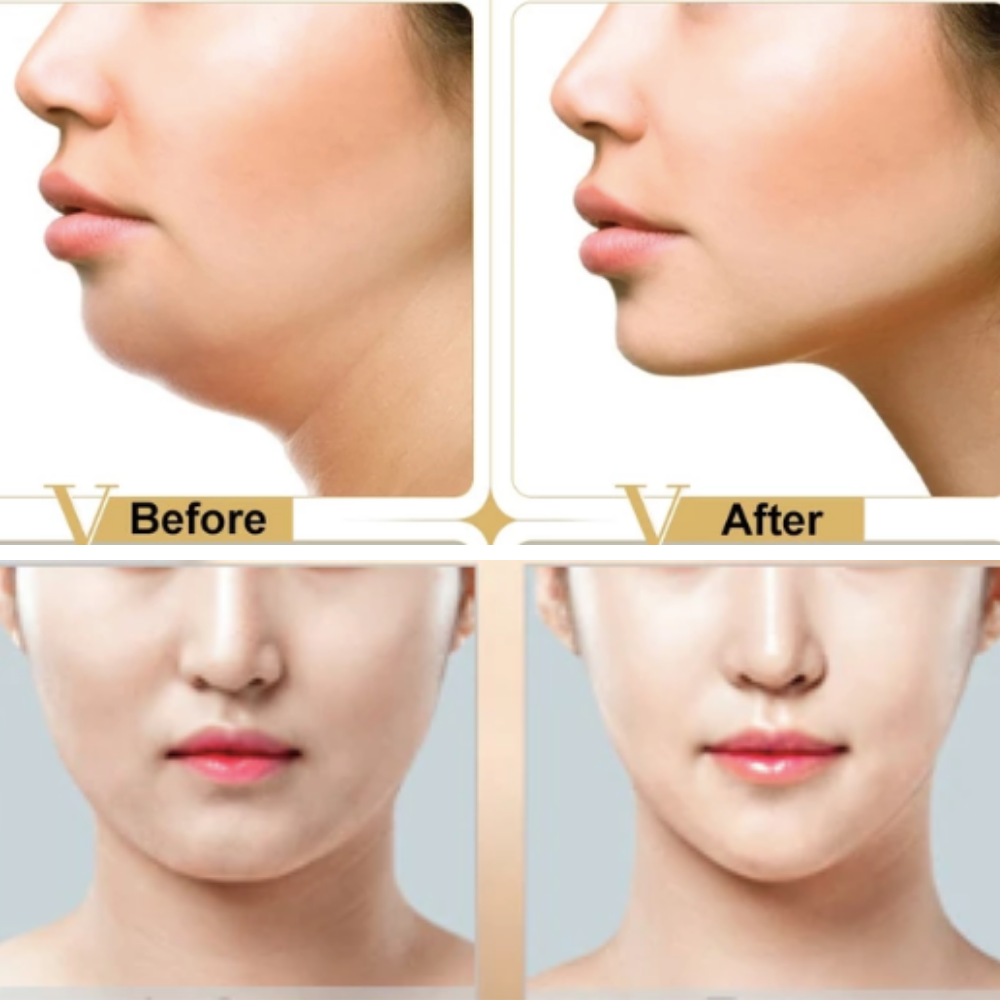 So, What is a V-Mask? A V-Mask is basically a hybrid between a sheet mask and a chin strap. There are holes at each end, which you loop around your ears to hold the mask in place. The fabric is infused with firming ingredients, including: collagen, vitamin C, vitamin E, and Rosa Rugosa extract.
Features:
The V-Mask helps to shape the chin area, while lifting and defining the lower part of the face, by stimulating the reduction of fat deposits and fine lines along the application area.
It works by stretching the skin up to make it firmer, giving you the perfect shape, while reducing facial fat, nasolabial folds and wrinkles.
The high moisturizing effect repairs and stimulates cell regeneration. Your skin will feel more hydrated and replenished after using, solving rough and dry skin problems.
It promotes blood circulation, stimulates cell regeneration and repair, and helps you to achieve the transformation from round face to a slimmer V-line face.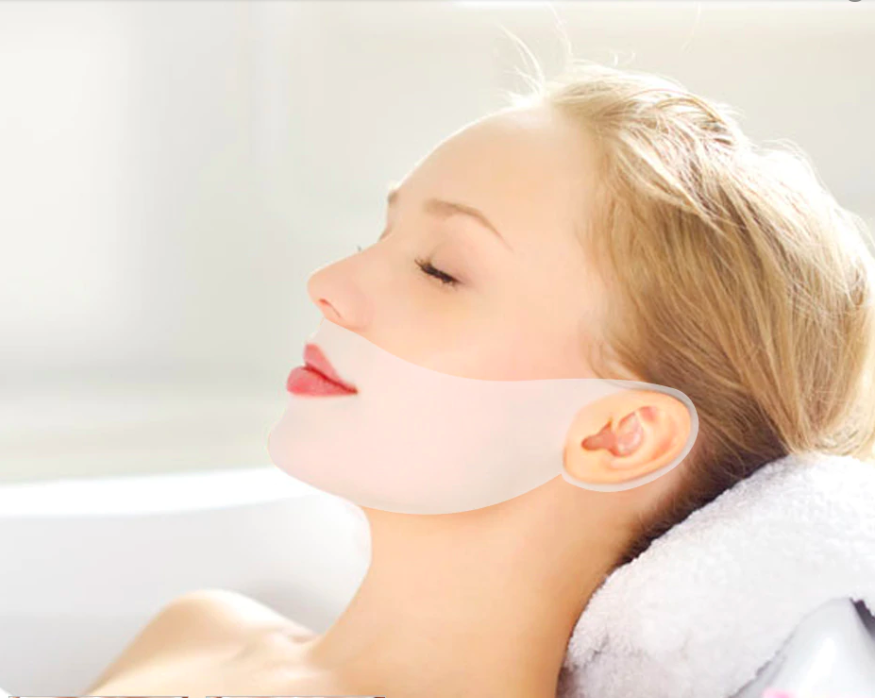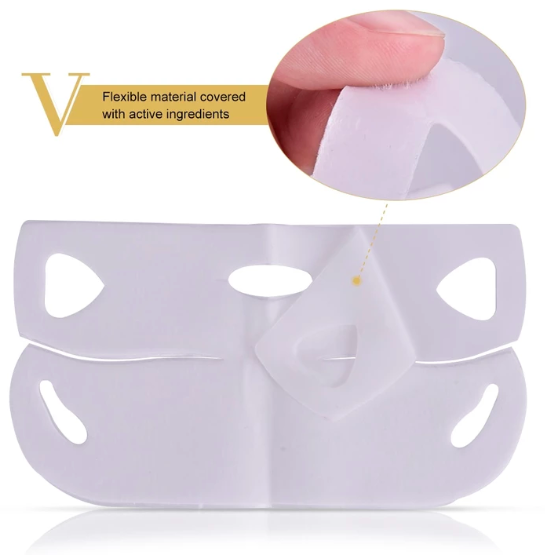 How to use it?
Wash your face and make sure it's clean and dry, then remove the mask from the package.
There are holes at each end, which you loop around your ears to hold the mask in place.
Wrap the bottom of the mask above the top just below your nose and attach it to your ears.
Leave it for 1 – 8 hrs. (Not longer than 8 hrs)